Gallery Parallel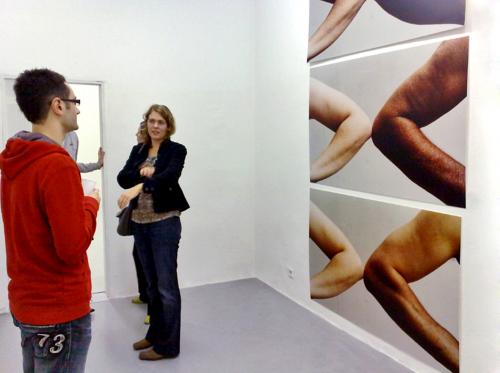 city:
Praha
address:
Novovysočanská 214, Praha
curator:
Jana Kalinová a Aneta Soukupová
e-mail:
jana.kalinova@centrum.cz
opening hours:
středa až neděle 17 – 19h
gallery opened:
01.10.2008
gallery closed:
01.01.2010
opening hours: Wed - Sun 5 – 7 p.m.
gallery opened: 10-01-2008
gallery closed: 01-01-2010
The activity of gallery Parallel begun in October 2008. Its curator Jana Kalinová has already had great experience from leading gallery Eskort in Brno, which was from its beginning in 2000 focused on young generation of visual art students, mainly students of FaVU VUT in Brno. Eskort used to be rather seminal gallery for contemporary art in the first decade of the 21st century in Brno region. Nowadays Jana Kalinová follows up with her experience from Eskort gallery and launches new art centre in Prague. Parallel is a new arrival in the field of independent galleries, which helps to create a space for discussion about contemporary art. The gallery with its exhibition production starts to incorporate into well established context of Czech visual arts. Discussions and presentations of contemporary art are held in here. The simultaneous aim of the gallery is, according to its name, to research and represent the parallel lines in Czech art.
Gallery Parallel ended its activities at the beginning of 2010.