A. M. 180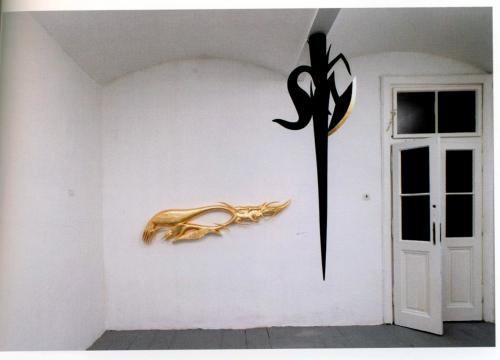 city:
Praha
address:
Bělehradská 45, Praha 2
curator:
Jakub a Anežka Hoškovi, Štěpán Bolf
e-mail:
am180@am180.org
www:
http://www.am180.org/
opening hours:
pondělí 15 – 19h
gallery opened:
01.03.2003
opening hours: Mon 3 – 7 p.m.
gallery opened: 03-01-2003
Independent gallery A.M.180 residing in club Utopia is generally perceived as part of the underground scene. The multicultural centre connects independent music scene with contemporary visual arts. Since March 2003 exhibitions, lectures, film productions and concerts of artists from independent art scene have been held in here. "A.M.180 is an independent, creative and match-makers collective based on the principles of DIY and punk ethics."
Artists:
Mark Ther, Ladislava Gažiová, Vít Soukup, Guma Guar, Jan Vasilko, Ondřej Brody, Viktor Frešo, Jiří Skála, Evžen Šimera, Václav Stratil, Vasil Artamonov, Jan Šerých, Jiří Kovanda, Ivan Vosecký, Milan Salák etc.