Gallery 761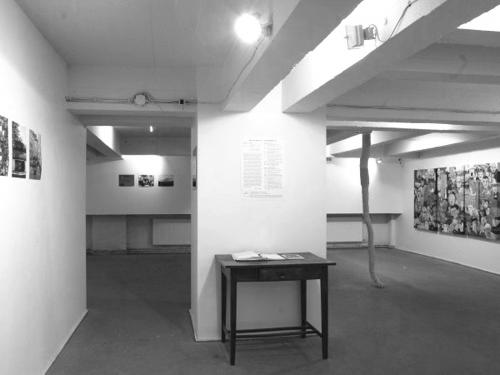 city:
Ostrava
address:
U Tiskárny 4, Ostrava (1996 – 1999), v klubu Fiducia, Nádražní 30, Ostrava (2000 – 2004)
curator:
Stanislav Cigoš a Petr Lysáček (1996-1998), Stanislav Cigoš a René Rohan (1999-2000), Petr Pavlán, Petra Čiklová a Karolína Grymová (2001-2004)
gallery opened:
01.01.1996
gallery closed:
31.12.2004
Gallery 761 did widely influence the contemporary Czech visual art scene in Ostrava region in the 90s and during the first decade of the 21st century. The gallery was founded in 1996 by Stanislav Cigoš in two rooms in Ostrava Přívoz. He guaranteed together with Petr Lysáček its curatorial concept. Since 1999 he cooperated with René Rohan and in 2000 the gallery moved to vacated space of club Fiducia where it remained until 2004. After René Rohan's departure the opportunity to organize the gallery activities was given to students, namely Petr Pavlán, Petra Čiklová and Karolína Grymová, who focused on exhibiting students of art colleges. The displays of international artists, organized by Jiří Surůvka, were held here as well.

After two years gap was in club Fiducia opened gallery Dole (Downstairs) with scheduled exhibition plan which linked up with the activities of 761. The curator of gallery Dole is Milan Mikolášek, who focuses on young artists and creates so called "thematic years"- in 2006 he focused for example on 2D media – comics. Club Fiducia is a multicultural centre in Ostrava where lectures, exhibitions, data projections, etc. are regularly organized.

Artists:
Jiří David, Stanislav Diviš, Vladimír Skrepl, Jiří Kovanda, Milena Dopitová, Milan Knížák, Krištof Kintera, Alena Kotzmannová, Lenka Klodová, Jiří Černický, Jan Šerých, Rafani, Mark Ther, Michal Pěchouček etc.