Entrance gallery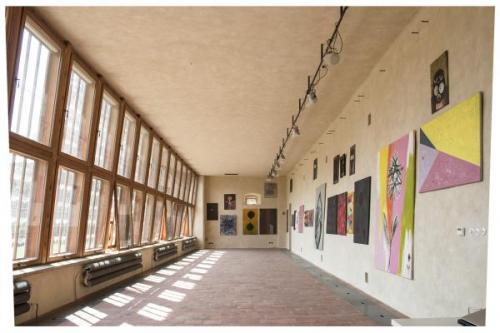 city:
Praha
address:
Markétská 28/1, Praha 6 – Břevnov
curator:
Tereza Velíková, Tereza Severová a Barbora Zachovalová
telephone:
+420 776 044 043
e-mail:
entrancegallery@seznam.cz
www:
http://www.entrancegallery.com
opening hours:
úterý až neděle 12 – 18h
gallery opened:
27.05.2005
opening hours: Tue - Sun 12 a.m. – 6 p.m.
gallery opened: 05-27-2005

Entrance Gallery was located at the entrance to the complex of Karlín Studios, from which position its name was derived. Its production concentrates on young generation of Czech progressive artists. The curatorial program is based on author exhibitions of young art students or fresh graduates. Strategic connection of the gallery with background of the exhibition hall of Karlin studios, 16 ateliers of the artists, studio Divus and Foundation for contemporary art brought the gallery exhibition activities into wider context of contemporary art. The exhibition openings were organized simultaneously for both Entrance and Karlín Studios. The industrial space of ancient factory hall provided the gallery with alternative and independent atmosphere of creative freedom. The curators, Tereza Velíková and Tereza Severová, mostly choose the artist personally and give them a free hand when installing exhibitions. In future they would like to offer the gallery for presentation of curatorial projects. Enhancing mutual relationships of artists, curators and society is important for developing the discourse about contemporary art and art criticism. Entrance gallery helps to sustain this discourse with its activity. The gallery owns a high-profile exhibition archive, which is accessible through its website.
From December 2012 you can find Entrance Gallery on new address in area Břevnov Monastery in left side renovated orangery.

Artists:
Richard Wiesner, Ladislava Gažiová, Dominik Lang, Jiří Thýn, Sylvie Brodi, Jan Nálevka, Petra Herotová, Mark Ther, Jolana Ruchařová, Jitka Mikulicová, Petra Pětiletá, Markéta Kinterová, Pavla Sceranková, Pavla Gajdošíková, Luděk Rathouský, Matěj Al Ali & Tomáš Moravec, Sylva Francová, Eva Koťátková, Ivars Gravlejs, Noam Darom & Conrad Armstrong etc.