Display cases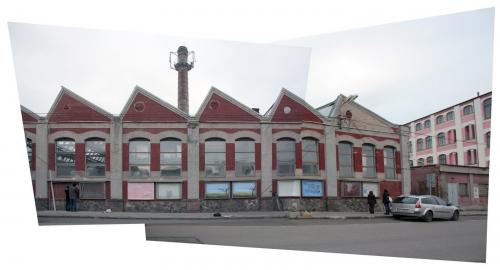 city:
Ústí nad Labem
address:
Jateční 49, areál Severočeské Armaturky
curator:
Silvie Milková a Veronika Daňhelová
telephone:
+420 777 588 254
www:
http://vitrinky2.blogspot.cz
opening hours:
nonstop
gallery opened:
07.04.2009
gallery closed:
28.05.2015
address: Jateční 49, premises of North bohemian Armature works

Gallery Vitrínky (Display cases) has at its disposal an exhibition space of nine display cases of uniform size 105 x 150cm, which used to serve the advertisement and information purposes. This specific gallery is situated to the premises of North bohemian Armature works (today's gallery of Emil Filla). With its permanent opening to the public space it belongs among so called "non-stop" galleries, along with m.odla and Galerry Fenester in Prague or Galerry FreshAirGallery/FAG in Pilsen. The idea of exhibiting in display cases is derived from the activities of art group PAS (production of the society activities), which was founded in 2000 by Jiří Skála and Tomáš Vaňek. Both of them organized in 2000-2004 a project which should led to installation of display cases in different cities in the Czech Republic, United Kingdom, Germany and Russia. Then they asked twenty contemporary Czech artists to start to organize the exhibition activities in the display cases they were given.

The display cases in Ústí nad Labem are loosely linked to the basic idea of art activism in public space in a form of regular exhibition activity, without knowing of the previous activity of art group PAS. Display case gallery is managed and curated by photographers Silvie Milková (assistant professor in atelier of Pavel Baňka at FUD UJEP) and Veronika Daňhelová (student in atelier of Pavel Baňka). The exhibition plan, instead of being prepared in advance, is created spontaneously emphasizing the rule, that every exhibitor create his/her exhibitions directly for the display cases. Thus the original site-specific installations are created, whose authors are mainly young authors, students of Czech art colleges. The costs of installation are provided by the authors. The display cases are rented from the owner of the local premises who runs there a service station. He left the display cases to the curators on condition that they would maintain them.